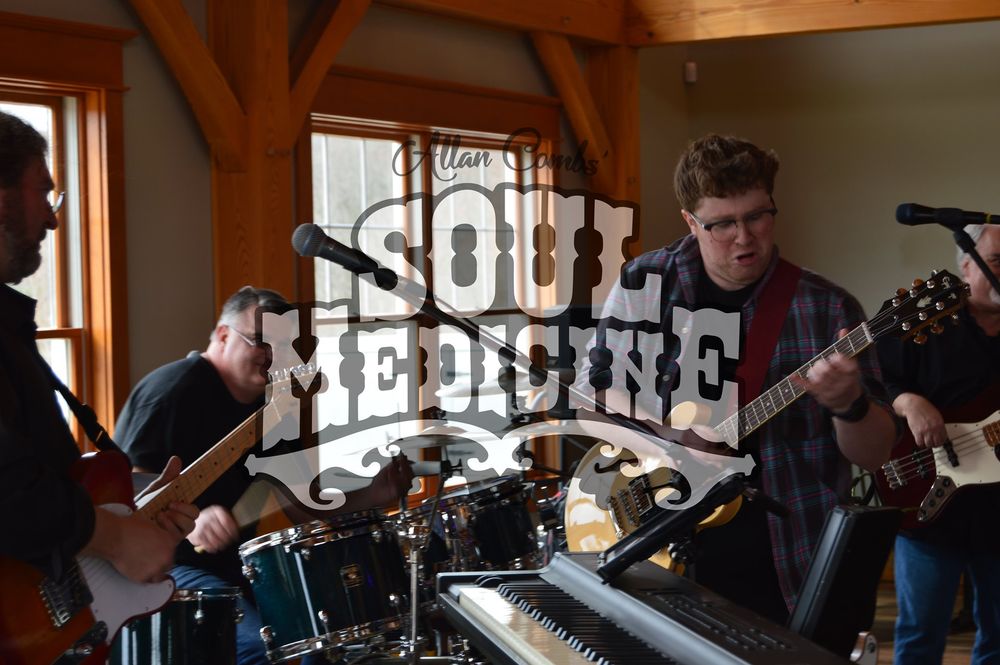 "When we throw down 
Our special brand of sound 
We welcome all people to come sing and dance with us"
- Allan Combs' Soul Medicine
In January of 2018, Allan assembled a group that had a main focus of helping him perform songs from his solo album as well as write original music. Allan tapped a local duo of musicians he often jammed with at open mics in the area. This group was named "Soul Medicine" after a song that Allan and Tim had written and recorded in studio the previous year. "Allan Combs' Soul Medicine" original formation consists of Tim Latshaw on Bass/Vocals and Sean Madden on Drums/Vocals. In June 2019, the band released it's self-titled debut EP.  2020 marked the entrance of Bryan Noaker on Keys and Vocals. Together they play "Groove-infused Rhythm and Blues" ! You can catch them playing originals and uniquely arranged cover tunes all over Pennsylvania and New York.
Allan Combs' Soul Medicine released their Self-Titled Debut EP on May 23, 2019.
Allan Combs' Soul Medicine is currently recording their debut album slated to be released 2021/early 2022